MethodIT
"METHOD IT is a privately held company servicing Asia with offices in Tokyo and Hong Kong. We excel in assuring that companies of all sizes stay on top of their IT. This is achieved by offering a wide range of flexible technical services on both contract and ad hoc project terms. Along with our dynamic customer oriented team of experienced bilingual engineers this enables us to help clients reduce costs and risks while boosting efficiency and maximizing utility. Working with the state of the art and catering to all platforms, METHOD IT strives to redefine the concept of IT service."
We work with MethodIT to deliver a full range of our services. CMS websites, Dedicated resources and app development with out Coapperative division.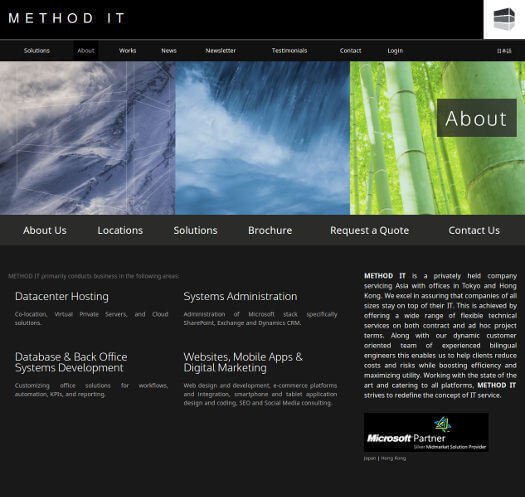 What our clients are saying
Jason Ellery, CEO, Grovepark Design

We have worked with the guys at coapperative on a number of really successful projects building bespoke websites and content management systems with them. What sets them apart from others is their clear, prompt communication. And this, combined with their excellent technical delivery means that every project is a smooth and efficient affair. We also get brilliant post project support.

For us as a design agency, working with coapperative means that we can now go for those more technical briefs without hesitation. This has given our business a huge boost and clients continue to be consistently impressed by what we can now offer.
Simon Smith, COO, Black Swan

We have known and worked with Alex for a very long time and the characteristics he possesses as an individual have undoubtedly been transferred to the wider Coapperative team.

The team Alex has lovingly assembled have been carefully selected and that is one of the main reasons they are easy and fun to work with.

The quality of work that is produced has always been to the highest standard, and added reason why we will continue to work with them time and time again.